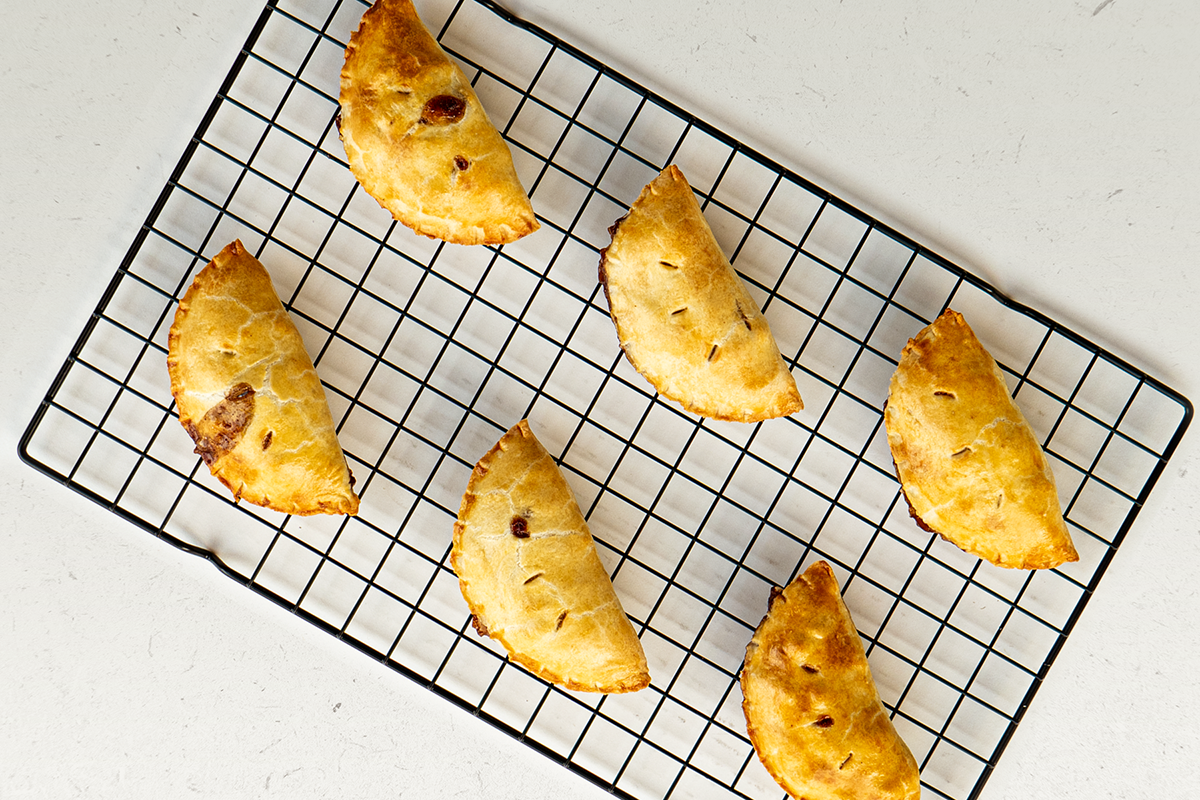 3 INGREDIENT APPLE EMPANADAS
INGREDIENTS:
1 jar of MNMLST Apple Pie Filling
10 empanada wrappers, thawed 
1 egg, beaten for egg wash
INSTRUCTIONS:
Preheat oven to 375°F.
Brush 1/2" of the edges of the wrappers with an egg wash.
Evenly divide the MNMLST Apple Pie Filling among the 10 wrappers and fold over. Seal edges by crimping with a fork.
Brush with egg wash and cut slits to vent the top. 
Bake 12-15 mins or until golden brown.
Cool and serve at room temperature.
MNMLST PRODUCTS USED IN THIS RECIPE