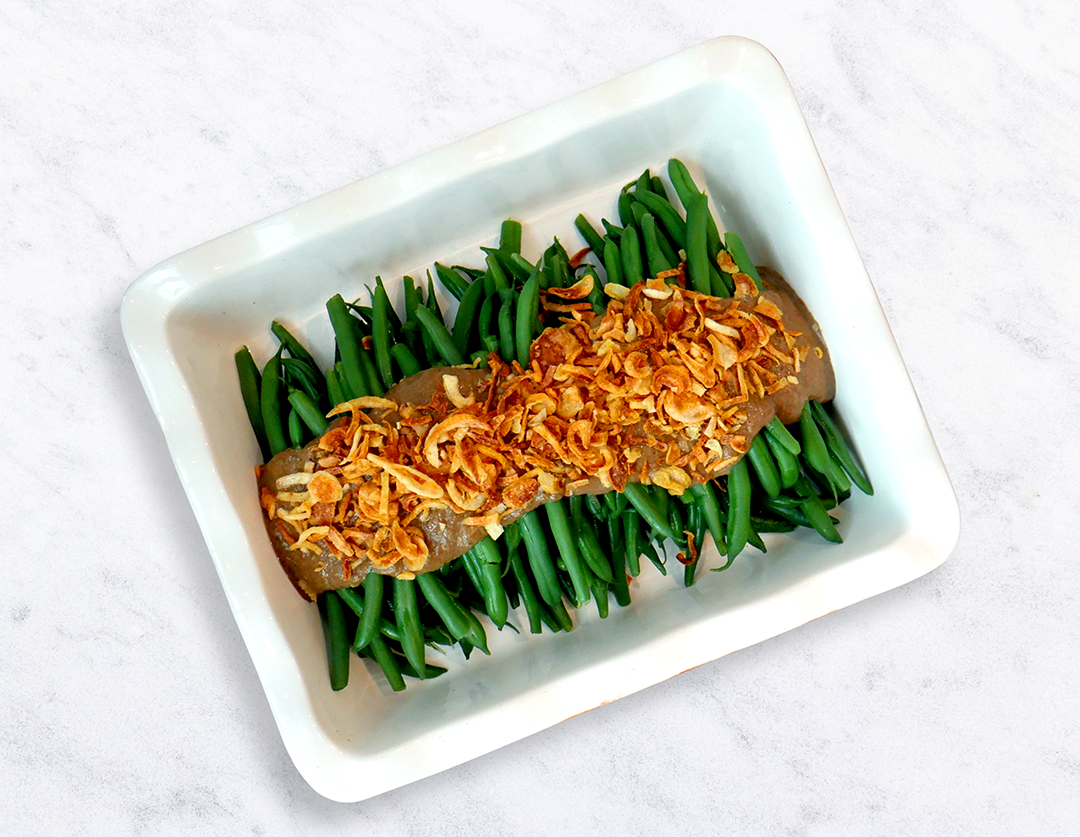 FRESH GREEN BEAN CASSEROLE
INGREDIENTS:
1 jar MNMLST Mushroom Soup
1/2 cup milk
1 teaspoon gluten-free tamari
4 cups cooked fresh green beans
1 1/3 cups french fried onions (or GF equivalent available)
Salt and pepper, to taste
INSTRUCTIONS:
Heat the oven to 350°F. Mix the soup, milk, tamari, green beans and 2/3 cup onions in a 1 1/2-quart casserole DISH. Season the mixture with salt and pepper.
Bake for 25 minutes or until hot. Stir the bean mixture. Sprinkle with the remaining 2/3 cup onions.
Bake for another 5 minutes or until the onions are golden brown.
MNMLST PRODUCTS USED IN THIS RECIPE