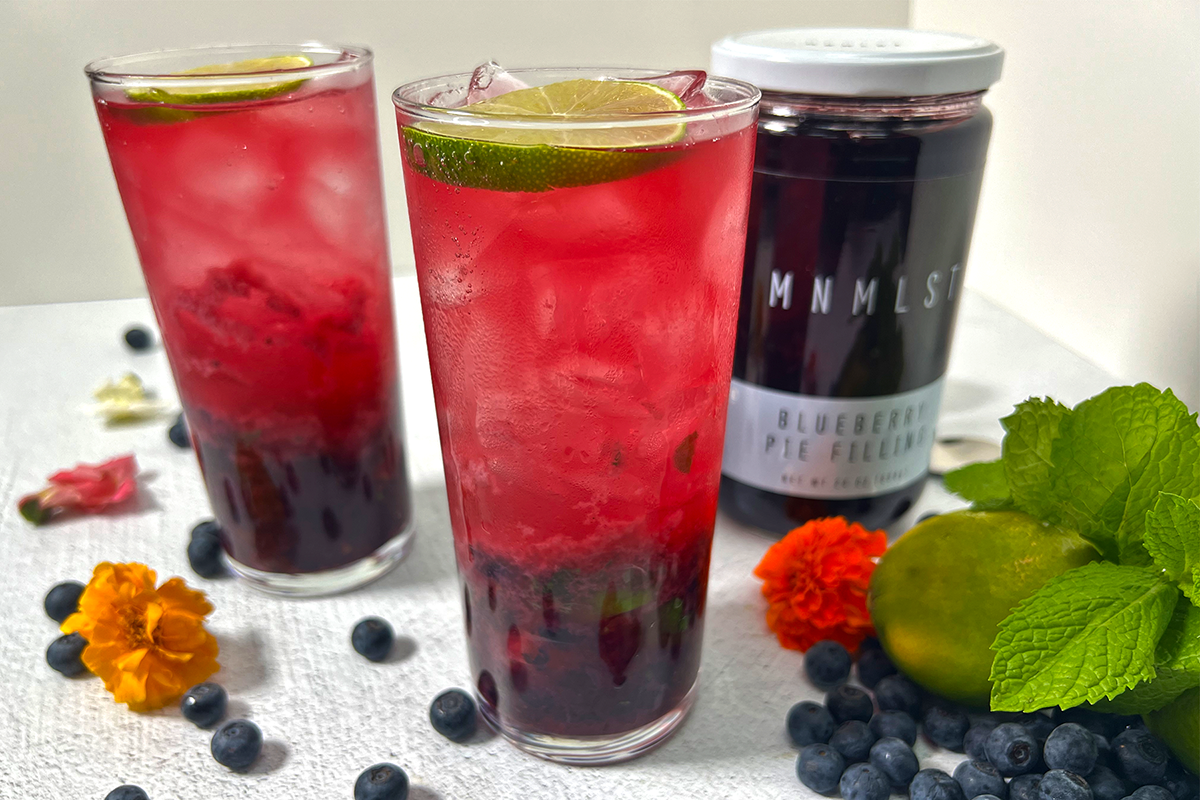 INGREDIENTS:
1/2 lime cut into small wedges, plus more for garnish 
4-8 Mint leaves, plus sprigs for garnish 
1 ounce MNMLST Blueberry Pie Filling 
Ice
2 ounces White Rum
Club Soda or Blueberry Waterloo to top off glass
Fresh Blueberries for garnish (optional)

INSTRUCTIONS:
In a 16 oz  highball glass, layer the cut lime wedges, mint leaves, and blueberries pie filling.
Use a muddler to muddle the mixture for about 30 seconds. The goal is to squeeze out the lime juice, mash the berries and to allow the mint to release its oils. There should be bits of blueberries left when muddling is complete.
Add the light rum to the muddled mixture, then add crushed ice to the top. Top off with Club Soda or Waterloo. Stir well. Garnish with a lime wedge, more blueberries, and mint stem. When finishing the mojito, have a spoon on hand to dig out the delicious blueberry bits!
MNMLST PRODUCTS USED IN THIS RECIPE