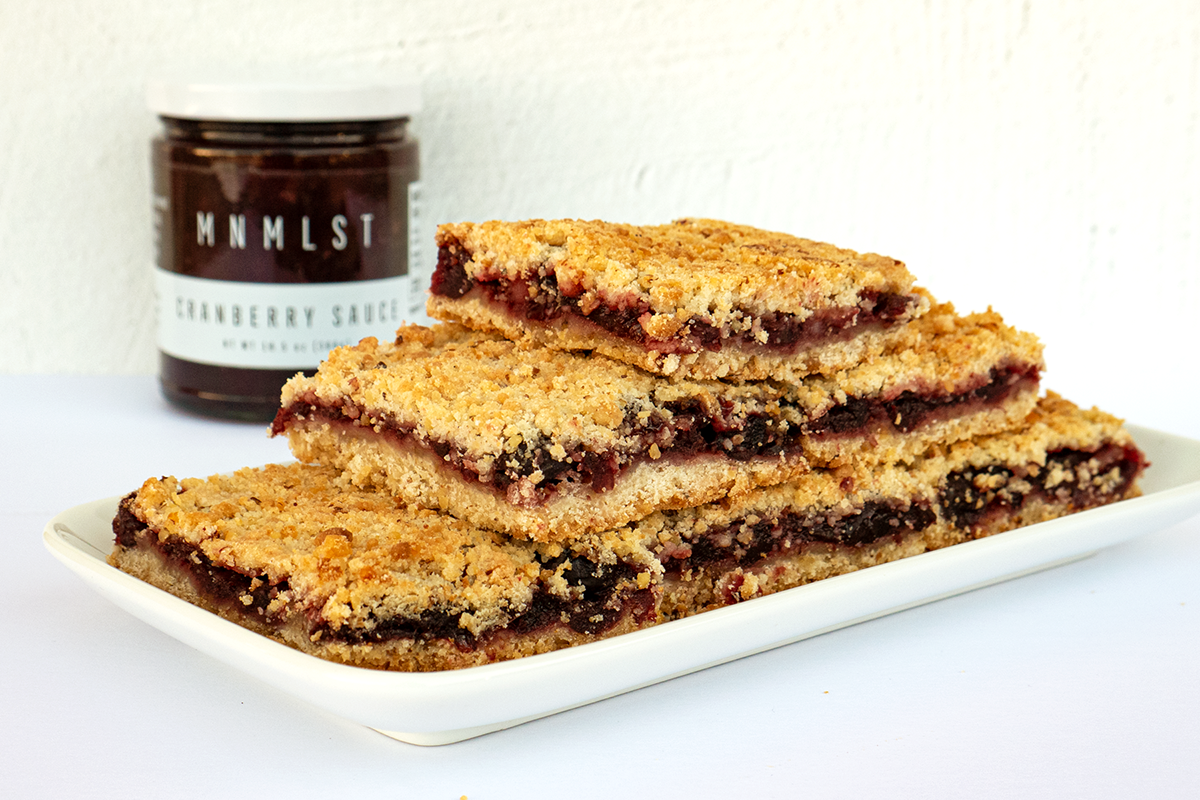 INGREDIENTS:
1¾ cups all-purpose flour or gluten-free flour 
½ cup finely chopped nuts
¾ cup butter or vegan butter
1 teaspoon vanilla extract 
½ cup sifted organic powdered sugar
¾ cup  MNMLST Cranberry Sauce
1 tablespoon flour
INSTRUCTIONS:
Preheat oven to 375°F. 
Stir together the 1¾ cups flour and nuts. In a large mixer bowl, beat butter until softened. Add the powdered sugar and vanilla and beat until fluffy. Add the flour mixture and beat until crumbly.
Press two-thirds of the crumbs onto the bottom of an ungreased 9x9×2 baking pan. Spread with MNMLST Cranberry Sauce.
Stir 1 tablespoon of flour into the remaining crumb mixture and sprinkle over jam.
Bake for 25-30 minutes or until crumbs are golden brown.
Let cool and cut into bars. Makes 9 squares.
MNMLST PRODUCTS USED IN THIS RECIPE