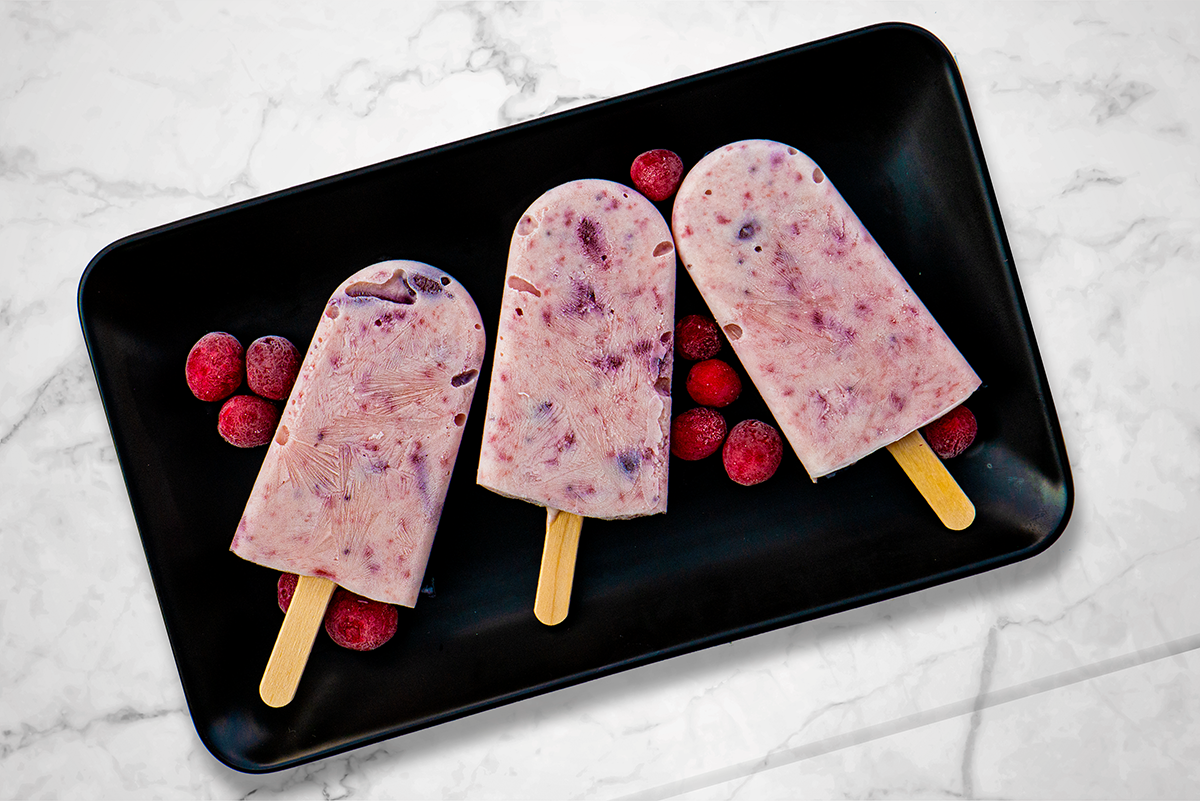 GUILT-FREE YOGURT CRANBERRY POPSICLES
INGREDIENTS:
1/2 cup MNMLST Cranberry Sauce 
10 ounces of vanilla Greek yogurt
2 tablespoons honey
INSTRUCTIONS:
Mix yogurt with honey and then swirl in cranberry sauce.
Use a Ziplock or pastry bag to fill the popsicle molds. Stick in popsicle sticks. 
Freeze for at least 6 hours or overnight before devouring.
MNMLST PRODUCTS USED IN THIS RECIPE