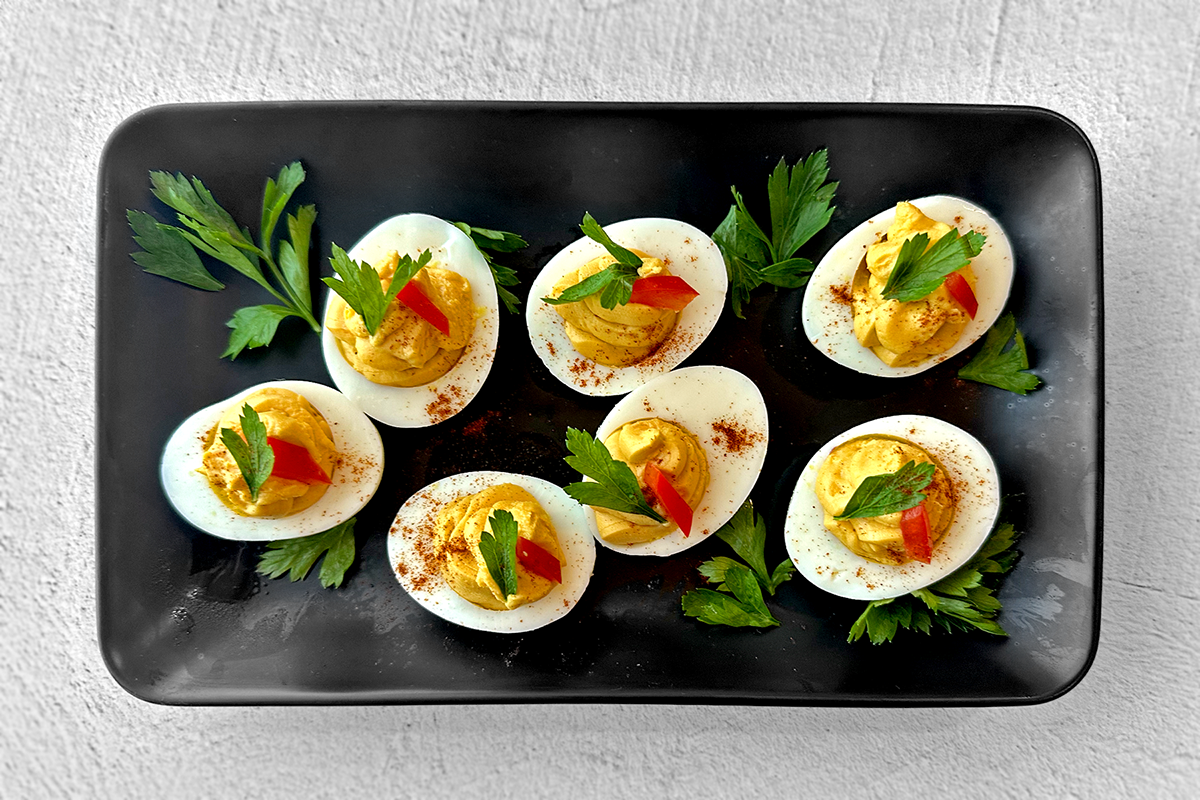 INGREDIENTS:
6 hard cooked eggs 
3 tablespoons of MNMLST Special Sauce 
1 teaspoon MNMLST Mustard 
1 tablespoon softened butter 
Dash of hot sauce
Salt and pepper to taste
Garnish with parsley, thin jalapeño slices, red bell pepper or smoked paprika
INSTRUCTIONS:
Boil eggs until they are hard boiled or use precooked hard boiled eggs. Cut a tiny sliver off the bottoms before cutting in half
Carefully remove yolks and mix with remaining ingredients. 
Pipe with a pastry bag or sandwich bag and garnish.
Chill until ready to serve. 
MNMLST PRODUCTS USED IN THIS RECIPE