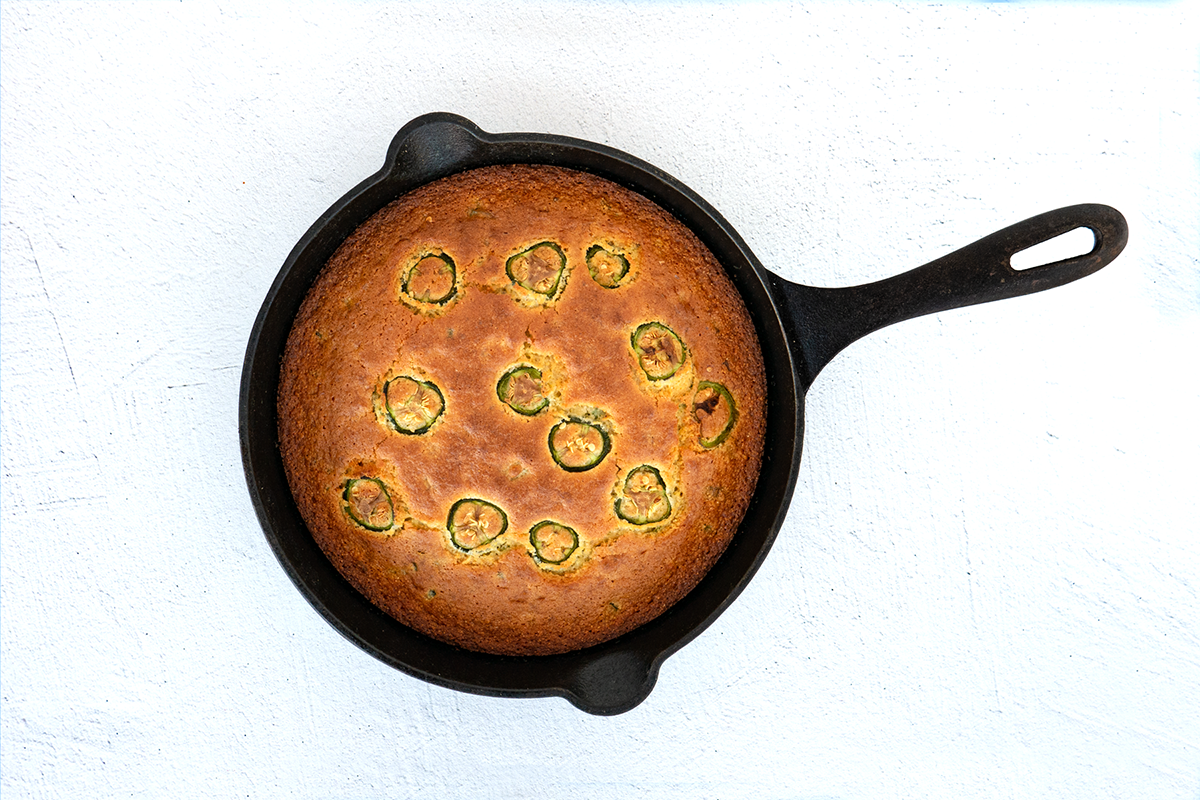 GLUTEN-FREE JALAPEÑO CORNBREAD
INGREDIENTS:
1 cup cornmeal
1 cup plus 1 tablespoon all-purpose flour
2 teaspoons baking powder
1/2 teaspoon sea salt
1/4 teaspoon baking soda
1/2 cup whole milk
1/2 cup MNMLST Creamy Spicy Salsa
1 large egg
1/4 cup raw honey
1/4 cup avocado oil
4 scallions, chopped (reserve some for topping)
3/4 cup jalapeño peppers, seeded and diced, 2 to 3 peppers (reserve some for topping)
Avocado spray, for greasing the pan
INSTRUCTIONS:
Preheat the oven to 350°F with a 10-inch cast-iron skillet inside.
In a large bowl, combine the cornmeal, flour, baking powder, salt, and baking soda. In a medium bowl, whisk together the milk, egg, honey, and oil.
Pour the wet ingredients into the dry ingredients and stir until just combined. Fold in the scallions and jalapeños.
Remove the preheated skillet from the oven and grease it with the Avocado Oil Spray.
Pour the batter into the pan, sprinkle with the remaining scallions and jalapeños, and bake for 20 to 24 minutes or until the center springs back to the touch and a toothpick comes out clean. Let cool for at least 20 minutes before slicing.
MNMLST PRODUCTS USED IN THIS RECIPE