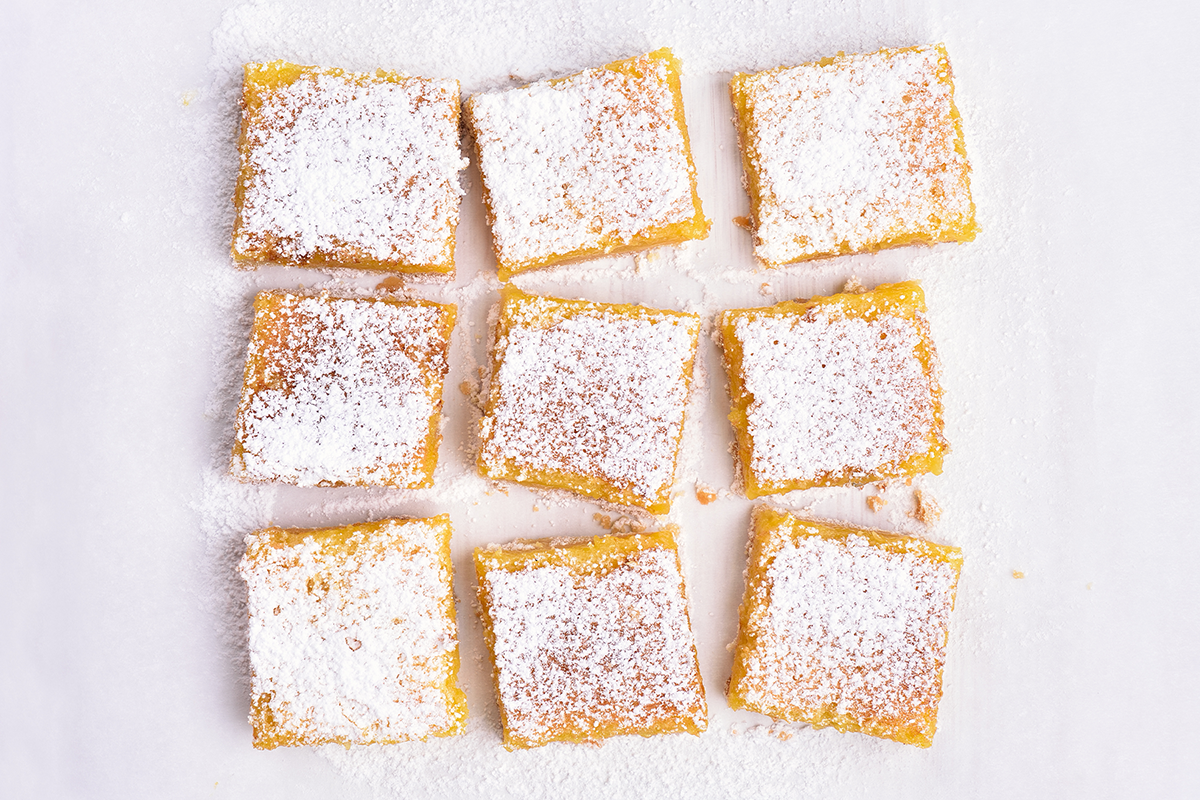 INGREDIENTS:
1 24 ounce jar MNMLST Lemon Pie Filling 
2 1/2 cups gluten-free flour, divided
1 cup butter, softened 
1/2 cup turbinado sugar 
1/4 teaspoon salt 
1/2 teaspoon vanilla extract 
1/4 powdered sugar, for dusting
INSTRUCTIONS:
Preheat oven to 350°F.
Blend 2 1/4 cup flour, sugar, and salt. Add softened butter and mix until it comes together into a soft dough.
Mix 1/4 cup of gluten-free mixture with the MNMLST Lemon Pie Filling. Set aside.
Press dough into a 9x13 pan lined with parchment and bake for 8-12 minutes until lightly golden brown. 
Pour the rest of the lemon pie filling evenly spread over cookie base. 
Bake for another 12-15 minutes until bubbly. Let bars cool completely. 
Dust with powdered sugar and serve.
MNMLST PRODUCTS USED IN THIS RECIPE