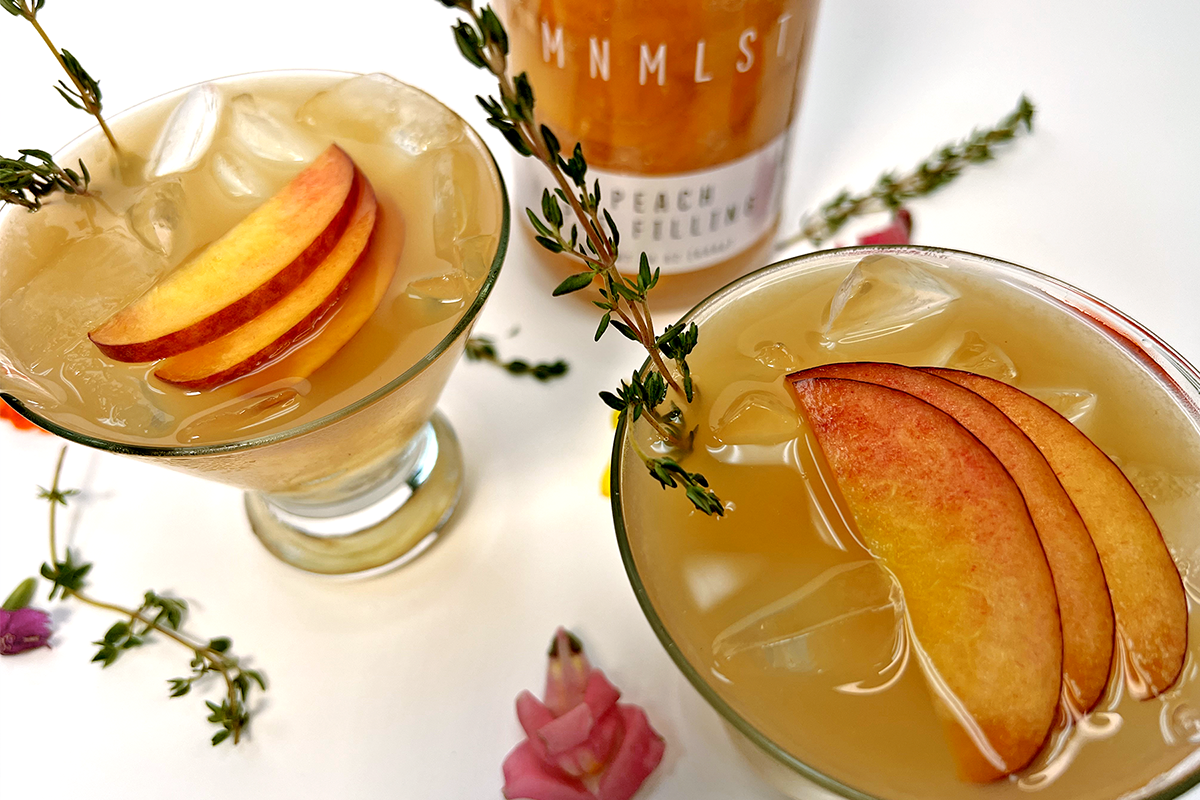 INGREDIENTS:
2 ounces Lone Star 1835 Texas Bourbon Whiskey

1 teaspoon fresh lemon juice

1 ounce MNMLST Peach Pie Filling

3 slices fresh peach

1 splash seltzer water (Waterloo Peach Flavor is excellent in this)
INSTRUCTIONS:
Fill glass with crushed ice. Combine whiskey, lemon juice, and pie filling in a cocktail shaker. Shake and strain into glass. 

Top with a  splash of seltzer water and garnish with peach slices (and flowers if you're feeling fancy)!
MNMLST PRODUCTS USED IN THIS RECIPE