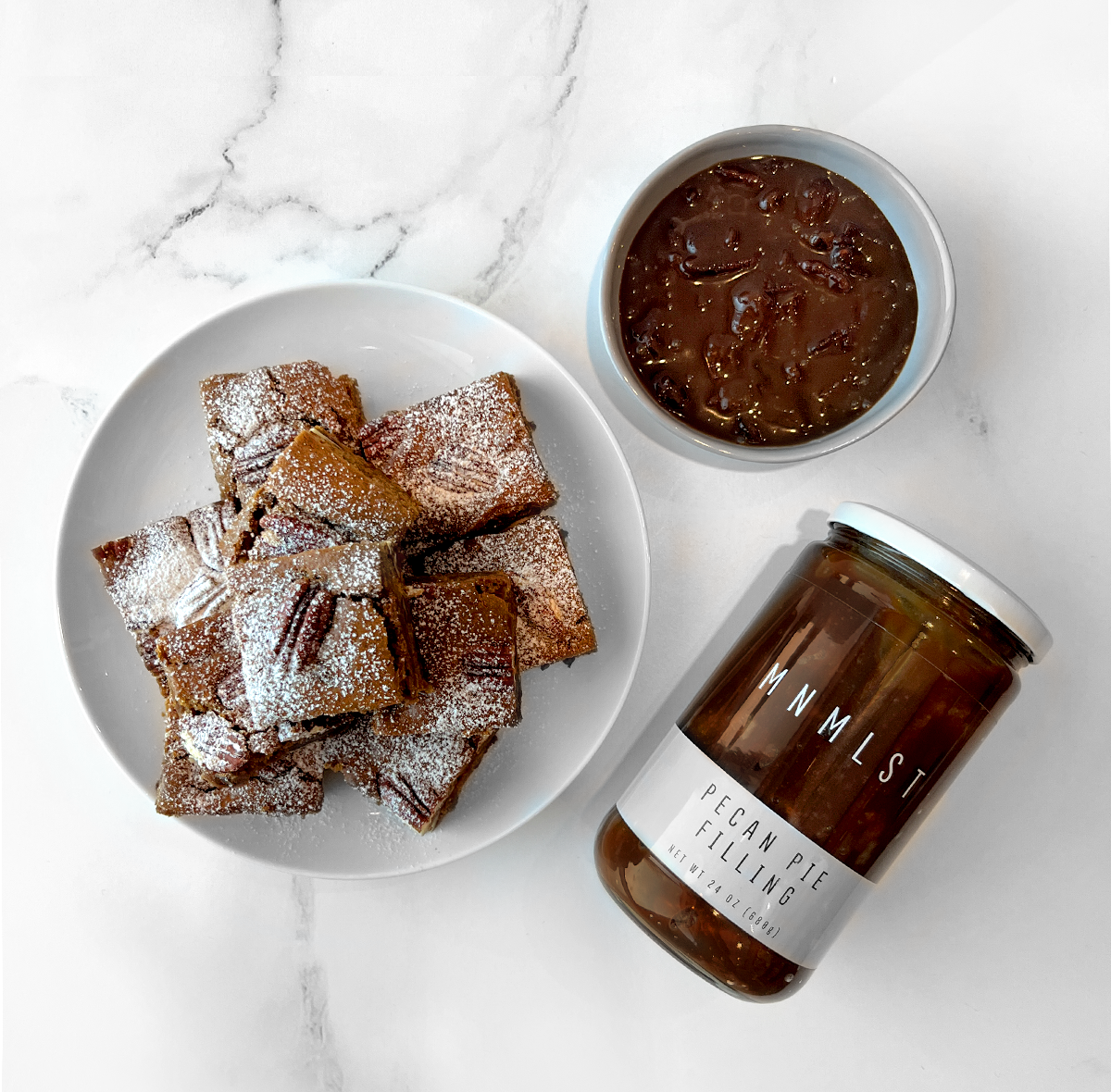 INGREDIENTS:
1 - 24 ounce MNMLST Pecan Pie Filling

1/4 cup butter 

1/4 cup coconut sugar

2 large eggs, beaten

1 1/2 cups gluten-free flour 

1 teaspoon baking powder

1/2 cup pecans

1-2 tablespoons of powdered sugar, for topping
INSTRUCTIONS:
Preheat oven to 350°F. Spray or line a 9x13 pan. 

Mix flour and baking powder in a bowl and set aside. 

In a pot, over low to medium heat, melt the butter and sugar. Add the pie filling and stir until the mixture is well blended and easy to stir. Remove from heat. 

Stir in eggs and the flour mixture. Spread into pan, sprinkle with pecans, and bake 20-25 minutes. 

Let cool and cut into 20 squares. Dust with powdered sugar and serve.
MNMLST PRODUCTS USED IN THIS RECIPE