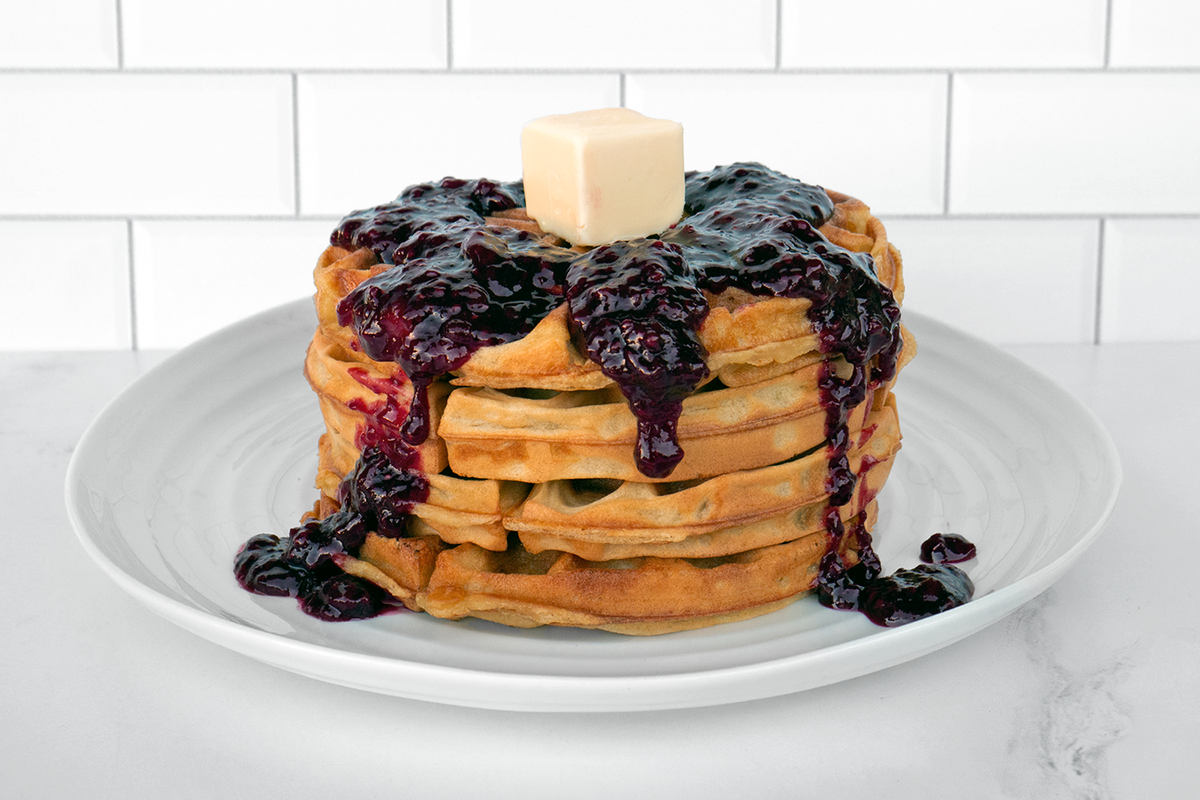 HOMEMADE RASPBERRY BUTTERMILK WAFFLES
INGREDIENTS:
2 cups all-purpose flour

2 tablespoons granulated sugar

2 teaspoons baking powder

1 teaspoon baking soda

1/2 teaspoon salt

2 cups buttermilk

2 large eggs

1/4 cup unsalted butter, melted

Cooking spray or additional melted butter for greasing the waffle iron

1 jar MNMLST Raspberry Fruit Spread (or any other flavor)
INSTRUCTIONS:
Preheat your waffle iron according to the manufacturer's instructions.

In a large bowl, whisk together the flour, sugar, baking powder, baking soda, and salt.

In a separate bowl, whisk together the buttermilk and eggs until well combined.

Pour the wet ingredients into the dry ingredients and stir until just combined. Be careful not to overmix; a few lumps are okay.

Pour in the melted butter and stir until incorporated into the batter.

Lightly grease the preheated waffle iron with cooking spray or melted butter.

Ladle the batter onto the waffle iron, using the recommended amount based on your waffle iron's size.

Close the waffle iron and cook according to the manufacturer's instructions, typically for 3-5 minutes or until golden brown and crisp.

Carefully remove the waffle from the iron and repeat with the remaining batter.

Serve the buttermilk waffles warm with MNMLST Raspberry Fruit Spread and a generous pat of butter!
MNMLST PRODUCTS USED IN THIS RECIPE