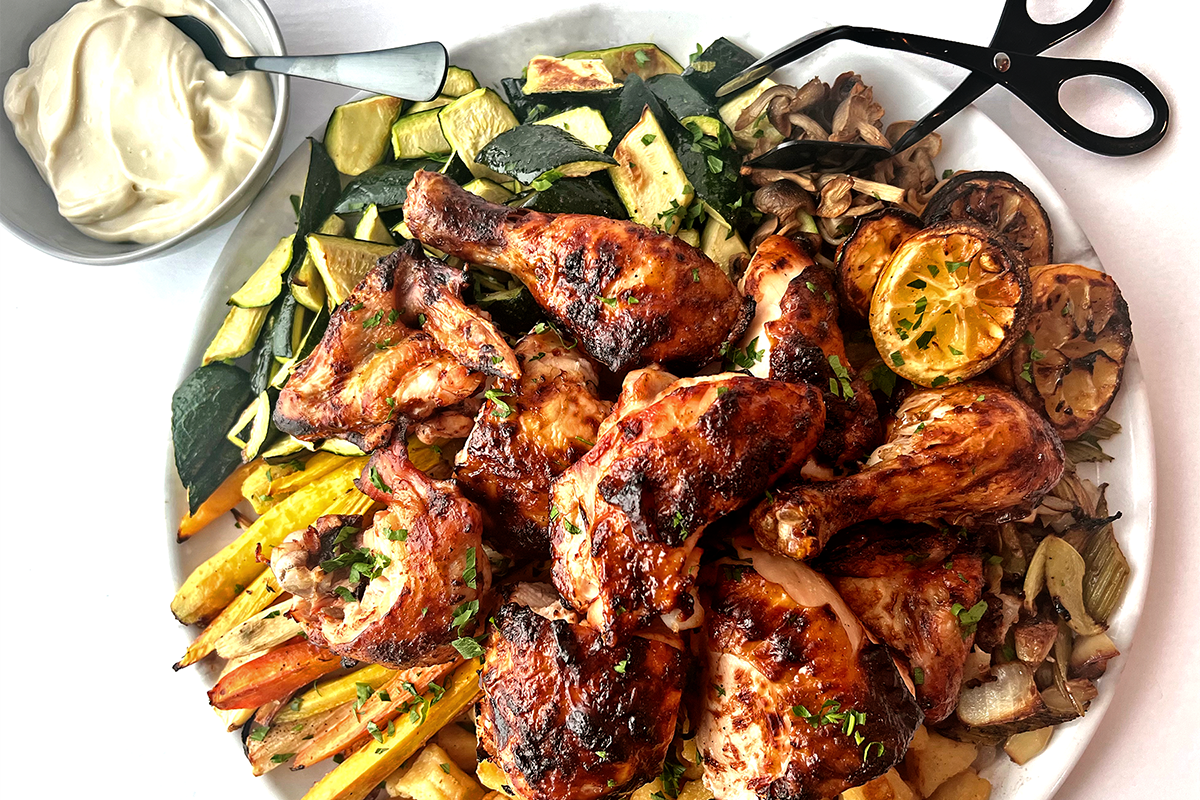 LEMON GLAZED ROASTED CHICKEN
INGREDIENTS:
1 Whole Pasture-raised Chicken

4 bulbs garlic, halved horizontally

3 Lemons, sliced in 1" thick slices

2 tablespoons extra virgin olive oil

MNMLST Lemon Pie Filling (for glazing)

Himalayan fine sea salt and crushed black pepper
INSTRUCTIONS:
Heat oven to 425°F

Place the chicken, breast-side down, on a board so the back is facing up and the drumsticks are pointing towards you.

Using sharp kitchen scissors, cut closely along each side of the backbone. Remove and discard the backbone.

Turn the chicken, breast-side up, and press down firmly on the breastbone to flatten the chicken.

Arrange the garlic and lemon on an oven tray lined with non-stick baking paper. Top with the chicken, breast-side up, tucking in the wing tips.

Brush the chicken with the oil and sprinkle with salt and pepper. Roast for 35–40 minutes or until golden brown and cooked through.

Halfway through, rotate the chicken in the oven and pour about ½ cup of lemon pie filling into a cup and use it to glaze the chicken skin with a pastry brush. Do not reuse the pastry brush, nor the portioned pie filling after glazing. Continue cooking chicken as indicated in step 6.
MNMLST PRODUCTS USED IN THIS RECIPE