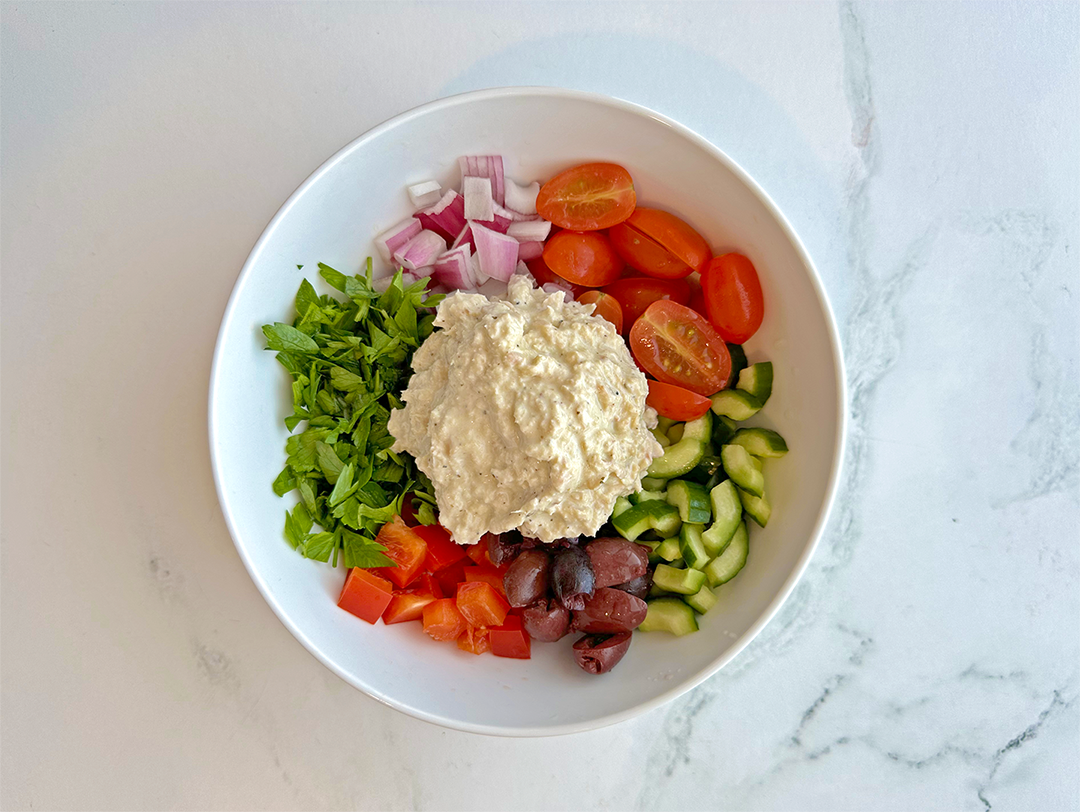 LOW CARB TUNA SALAD SALAD
INGREDIENTS:
FOR THE TUNA SALAD:
1 can tuna

1 - 4 tablespoons of MNMLST Mayo

1 teaspoon lemon juice

Salt & pepper, to taste

1/2 small red onion, minced

1 tablespoon capers
FOR THE SALAD:
1/4 cucumber, seeded and diced

1 roma tomato, diced

1/8 cup red onion, diced

1 tablespoon capers, drained

1/8 cup pitted kalamata olives, sliced in half

1/4 cup fresh herbs of choice: dill, parsley, cilantro, basil, etc

1 cup lettuce, or greens of your choice
INSTRUCTIONS:
Drain liquid from tuna & mix in a bowl with mayo, lemon juice, and salt & pepper.

Arrange veggies on top of a bed of lettuce. Top with tuna salad.
MNMLST PRODUCTS USED IN THIS RECIPE