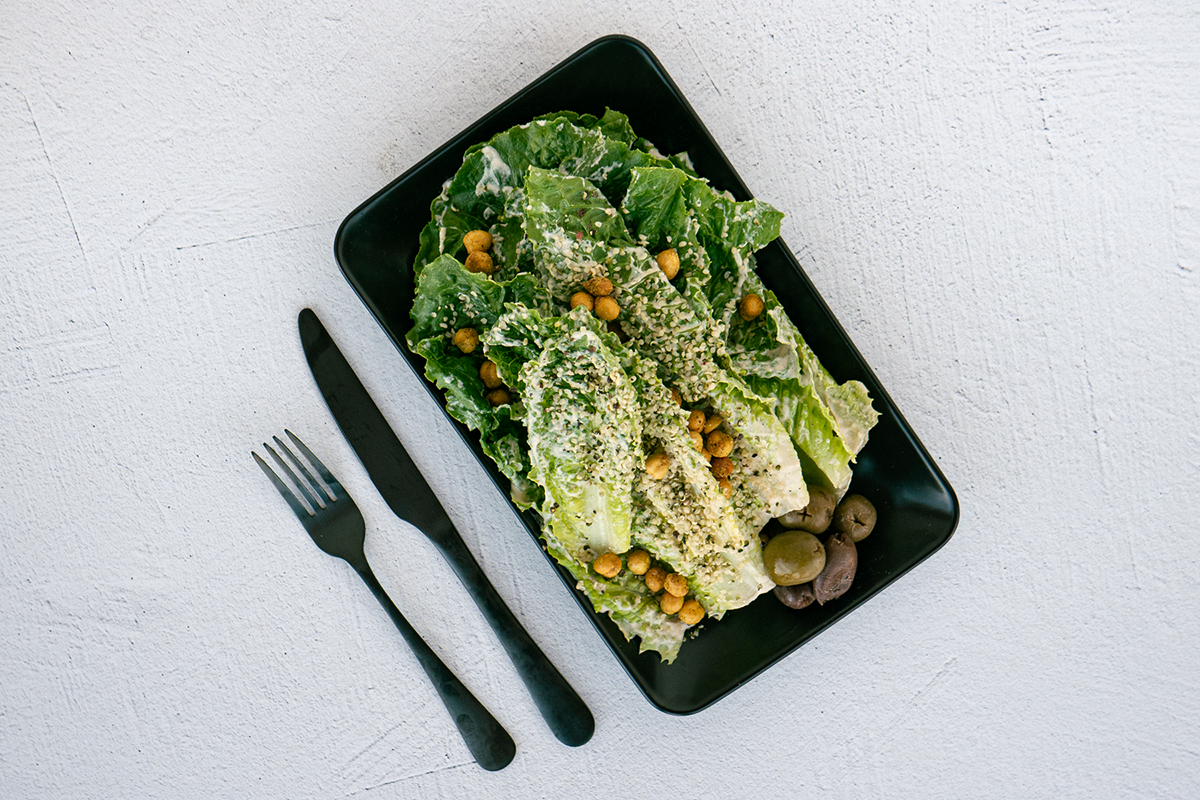 INGREDIENTS:
SALAD
1 batch chickpea crisps, recipe below
2 large heads romaine hearts or bundles of curly kale, chopped or torn
12 tablespoons hulled hemp seeds (optional)
1 bottle MNMLST Vegan Caesar
CHICKPEAS
1 15-ounce can chickpeas (rinsed, drained, and thoroughly dried)
1 1/2 tablespoons extra virgin olive oil
1 pinch of fine sea salt
2 1/2 - 3 tablespoons Italian seasoning
INSTRUCTIONS:
Prepare chickpeas first.
Prep romaine. Wash and dry the whole leaves. Option to grill here too. Make sure the lettuce is dry before grilling and that the grill is clean and greased with oil.
Set up on a plate the whole leaves and spoon desired amount of dressing over the top. Add a generous amount of crispy chickpeas. Sprinkle with hulled hemp seeds. Then sprinkle cracked black pepper to taste.
MNMLST PRODUCTS USED IN THIS RECIPE