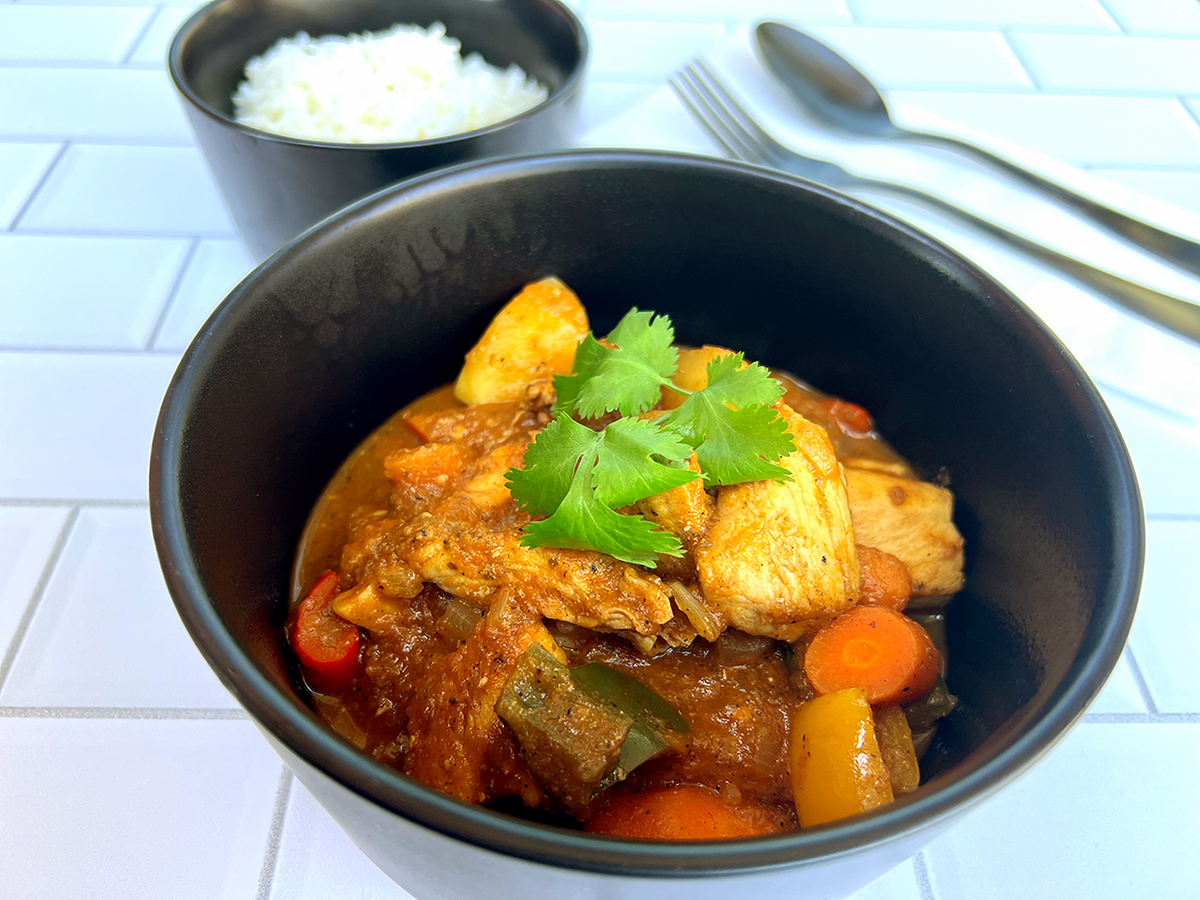 INGREDIENTS:
2 tablespoons olive oil 

Chicken breast or thighs, cut in bite size chunks

2 tablespoons  minced garlic

1 cup onions, diced

1 cup potatoes, quartered

1 cup baby carrots, cut in half

1/2 cup  bell peppers, 1 inch dice

1 cup water

1/4 tsp salt

1/4 cup english peas (optional)

2 bay leaves

1 tablespoon coconut aminos

1 tablespoon fish sauce

1 jar of MNMLST pasta sauce of choice

Salt and pepper, to taste

2-3 cups cooked jasmine rice to serve
INSTRUCTIONS:
Heat oil over medium to high heat and sauté chicken, stirring every five minutes until golden brown.

Add onions and garlic and  lower to medium heat and cover, stir every few minutes until translucent.

Add potatoes, carrots, pasta sauce, water, bay leaves, black pepper, aminos, and fish sauce.

Bring to a boil and then simmer for about 20-25 minutes, until carrots and potatoes are almost done

Add peppers and peas and cook for an additional 10-15 minutes. Stir as needed.

Salt and pepper to taste.

Serve with rice.
MNMLST PRODUCTS USED IN THIS RECIPE